2 tags
3 tags
1 tag
3 tags
2 tags
2 tags
4 tags
1 tag
Am I Witty Yet?: teachmehowtoturris: balloonney:... →
teachmehowtoturris: balloonney: HOLY SHIT so i was dicking around on the internet and i ended up on the wikipedia page for nunavut, a territory of canada LOOK AT ITS COAT OF ARMS IT'S A NARWHAL AND A CARIBOU HOLDING UP A SHIELD IT'S GOT A LITTLE IGLOO ON TOP AND THE IGLOO…
3 tags
3 tags
Watch
This is amazing. I want to eat that 7-layer-icing Oreo ASAP. …What? You think I'm missing the entire point of this segment? Pah, go eat a twinkie & douse yourself in some water. drunkonstevphen: This man is beyond words.
4 tags
1 tag
An Oral History of Spain's Perfect Goal
afootballreport: Since 2006, the Spanish national football team has been focused on maximising the greatest strength of its playing staff – midfielders passing the ball quickly over short distances. In the years since then, the numbers of both passes and midfielders have increased greatly in all areas of their game. On Monday 18 June – at approximately 22.31 hours local time – in the PGE Arena...
1 tag
1 tag
2 tags
3 tags
5 tags
2 tags
2 tags
thrace_: In which the CanWNT are House Stark →
thrace-: They are a proud house of the North, though recent defeats have caused them to withdraw and enter a rebuilding phase. Well respected, but not quite able to face the truly powerful or rich houses head-on…yet. Christine Sinclair / Ned Stark - an honorable and skilled leader who prefers action…
3 tags
4 tags
4 tags
1 tag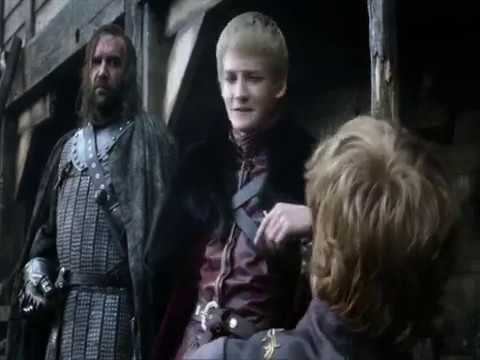 2 tags
1 tag
1 tag
2 tags
3 tags
2 tags
2 tags
2 tags
2 tags
3 tags
2 tags
A dramatic Shakespearean response to every...
When something bad happens: True is it that we have seen better days.
When something REALLY bad happens: O woe! O woeful, woeful, woeful day! Most lamentable day. Most woeful day That ever, ever I did yet behold! O day, O day, O day! O hateful day! Never was seen so black a day as this.O woeful day! O woeful day!
When people say that something is wrong because the Bible says so: The Devil can cite scripture for his purpose.
When my girlfriend abandons me for food: FRAILTY, THY NAME IS WOMAN!
When someone doesn't thank me for holding the door open for them: BLOW, BLOW, BLOW, THOU WINTER WIND! THOU ART NOT SO UNKIND AS MAN'S INGRATITUDE!
When I burn something while cooking: MY CAKE IS DOUGH!
When human stupidity frustrates me: LORD, WHAT FOOLS THESE MORTALS BE!
When someone says I'm going to hell for my sins: NYMPH, IN THY ORISONS BE ALL MY SINS REMEMBER'D.
When I'm broke: My pride fell with my fortunes
When someone turns the light on after a period of darkness and blinding light ensues: OH, SHE DOTH TEACH THE TORCHES TO BURN BRIGHT!
When someone disagrees with me: THERE ARE MORE THINGS IN HEAVEN AND EARTH, HORATIO, THEN ARE DREAMT OF IN YOUR PHILOSOPHY.
When I argue with my girlfriend: The course of true love never did run smooth.
When I'm embarrassed: MUST I HOLD A CANDLE TO MY SHAMES?!
Someone says "Good Night": Good Night, Good night! Parting is such sweet sorrow, that I shall say good night till it be morrow.
When I'm doing the laundry: OUT, damned spot!
1 tag
1 tag
1 tag
4 tags
2 tags
3 tags
3 tags
2 tags
3 tags